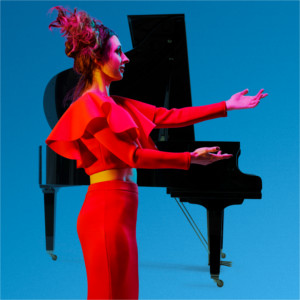 Jennifer Rüth was born in Würzburg. She began to attend piano courses at Würzburg conservatory at the age of 16, and after graduation from academical high school she studied the piano in Würzburg and in Tarragona (Spain).
She finished her artistic postgraduate studies in piano duo in Rostock with a score of 1.0. Later on she studied jazz singing in Stuttgart and Munich as well as at the legendary Berklee College of Music in Boston (USA).
Jennifer is a laureate both of soloistic and chamber music competitions, participated in several musical master classes and made her debut with the symphony orchestra of Sliven (Bulgaria) as a teenager. As a pianist, she has accompanied Chris de Burgh and Ronan Keating, and has also been the leading singer in several musicals, e. g. with Chris Howland and Angelika Mann. With her jazz band Rebop she regularly gives concerts, amongst them the International Jazztage Stuttgart.
Jennifer is a scholarship holder from the Friedrich-Ebert-Stiftung. During her studies she also attended several acting classes. She has been a guest presenter at the radio stations "Radio Gong" and "Radio Primatone".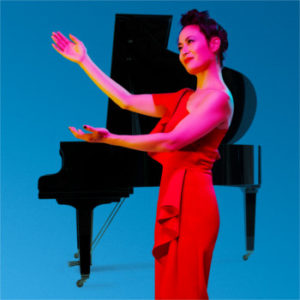 Ming is a classical pianist, born in Hanover and raised in Hamburg (Germany), her parents are from South Korea. She studied at the conservatories in Lübeck (junior student at the age of 13), Rostock and Bern (Switzerland) and is a multiple first prizewinner of Steinway & Sons Competition Hamburg and jugend musiziert (federal level).
As a pianist, she regularly toured with JOCELYN B. SMITH, SEEED and the internationally successful and well known from radio and television classic pop quartet ADORO.
In 2006, Ming invented her own KLASSIKBATTLE show format, in which she sets herself up every time in the boxing ring for a fast-paced and very entertaining piano duel, causing a sensation in the feature pages. Television channels such as rbb, MDR, 3 Sat reported on Ming's show talent and the Berliner Zeitung writes: "Berlin's coolest pianist".
In addition to her concert career Ming is a lecturer at the University of the Arts in Berlin.